Christmas is over and we're gearing up to our Annual Contest!
Watch this space for information about our 'Friends and Family' Show!
On December 2nd we sang at 'A Touch Of Christmas' Crafters and Vendors Fair at the New Life Church. 
On December 3rd we had all the excitement of participating in a full-blown musical production
at the Kelowna Community Theatre - 
'A Christmas Spectrum'
- with ballet dancers, ballroom dancers and soloists!
Did you catch us at the Christmas
'Craft Culture' Fair on December 9th at Prospera Place?
-
Past Events
On November 25th we performed with the Kelowna Community Chorus. Thanks to all the family and friends who came out to support us - nothing like a standing ovation to start the season right!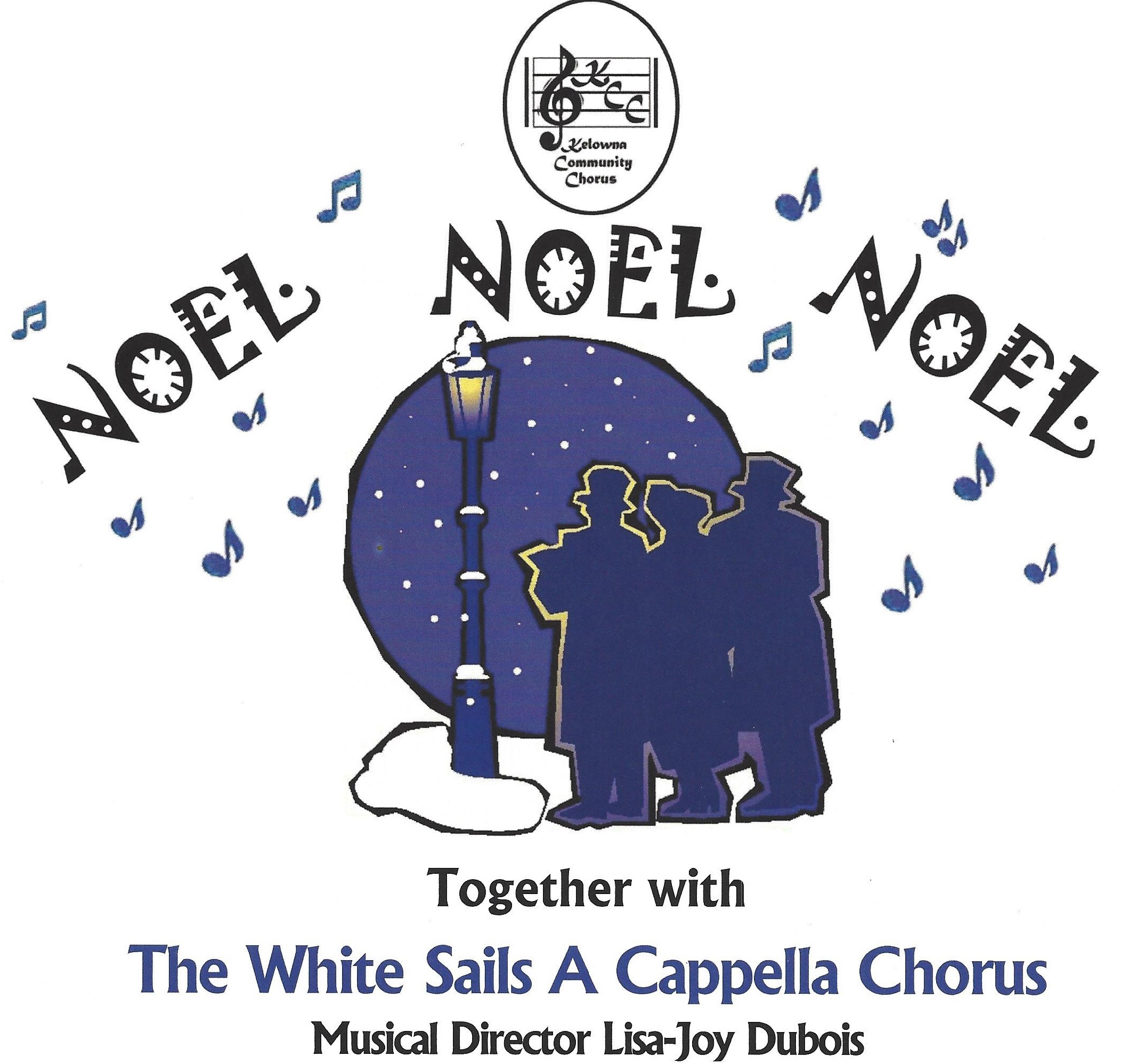 Did you make it to our Happy Together! show in May? If so, we hope you loved it - and if not, make sure you never miss another by checking our website!
Singing downtown at the Sails

ANNUAL​ COMPETITIONS:
Sweet Adelines International hosts a Regional competition each Spring (in Saskatchewan in 2016) and an International competition each Fall (in Las Vegas in 2017), where hundreds of choruses and quartets participate.
Downtown Kelowna Christmas Light-Up,

December 7th 2013

 

Caroling for Telus, Dec  2015
LET US PERFORM FOR YOU:
The chorus can adjust its numbers (minimum of 4 and maximum of 30 members) to accommodate just about any venue and we have 30 and 60 minute performance packages available.  We may provide quartets or small ensembles to entertain as part of the show.
For your next special celebration – anniversary party, milestone birthday, company event, family BBQ or singing telegram, please consider the White Sails Chorus.  Our enthusiasm for four-part harmony shows in our performance and whatever the event, we will make it a highly entertaining and memorable occasion! 
We would love to entertain you !
Presenting 'singing Valentines'!
EXAMPLE CORPORATE RATES:
Performances with the full chorus start at $200
For booking information,please contact
Tanya Holderied at 250-769-9067; email [email protected]