Welcome to the
White Sails A Cappella Chorus 
ABOUT US!
2022 has been a big year for us so far. 
We are learning new music, and looking forward to some Fall & Winter performances after being unable to perform for too long. 
We are in a new rehearsal venue (and love it). 
We are celebrating our 50th anniversary of barbershop! 
White Sails A Cappella Chorus received their Sweet Adelines International charter in 1972.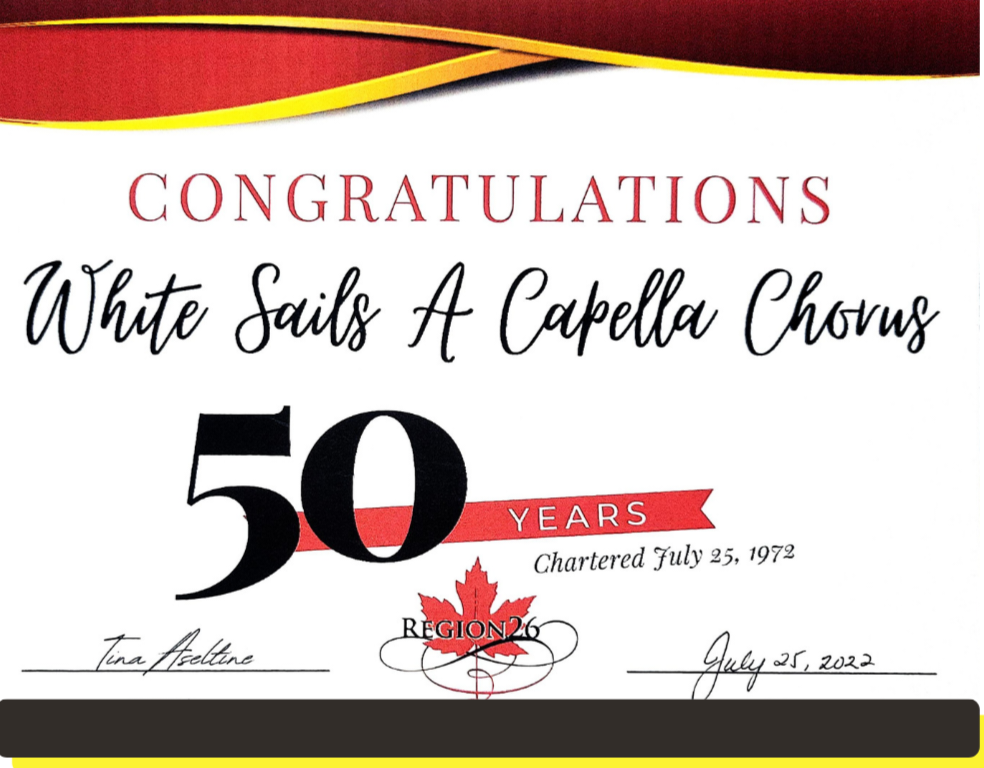 ​​​​​
​​​​​
Covid-19 has been difficult in so many ways, but even a worldwide pandemic wasn't able to stop us! 
​​​​​​
Just see (and hear!) what we have achieved with perseverance and technology!
White Sails A Cappella Chorus
Don't Stop singing - ever.
(broken YouTube link) 
The White Sails A Capella Chorus celebrated 45 harmonious years!
We were thrilled that we were able to reach out to so many past members of the Chorus, so we took the opportunity for a group photo.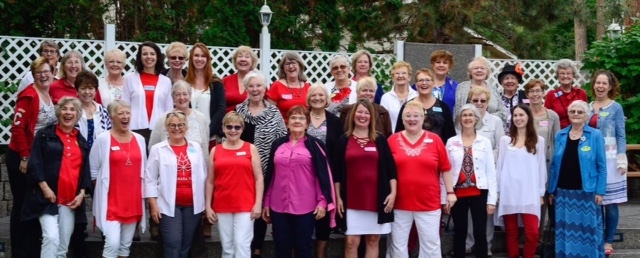 (If you are a past member and would like to be added to our database for future events, please contact us!)
COMMUNITY INVOLVEMENT:
The Chorus regularly entertains at civic events and charitable functions such as the CIBC Run for the Cure, Downtown Kelowna Light-Up, Prospera Place Christmas Craft Show, Mission Park Shopping Centre, community socials and local care homes. 
We give back to the community through public performances across Kelowna and at Seniors' care facilities. We also actively support the Sing For Your Life Foundation by volunteering at Silver Song Clubs: regular sessions of singing and music making for older people.
The White Sails A Cappella Chorus is a member of the Arts Council of the Central Okanagan (ARTSCO) and affiliated with the BC Choral Federation.
| | |
| --- | --- |
| | |
| We sang at 'Run for the Cure' 2012 (LOVE that pink!!) | ... and looked great in red at the Kelowna Light-up |
Watch for our themed shows, usually at Christmas, Mother's Day, or Summer Solstice - they are great fun and enjoyed by all.
      Yes, we live in a beautiful place!
Privacy & Data Protection Policies
https://sweetadelines.com/aboutus/privacydataprotectionpolicies/
---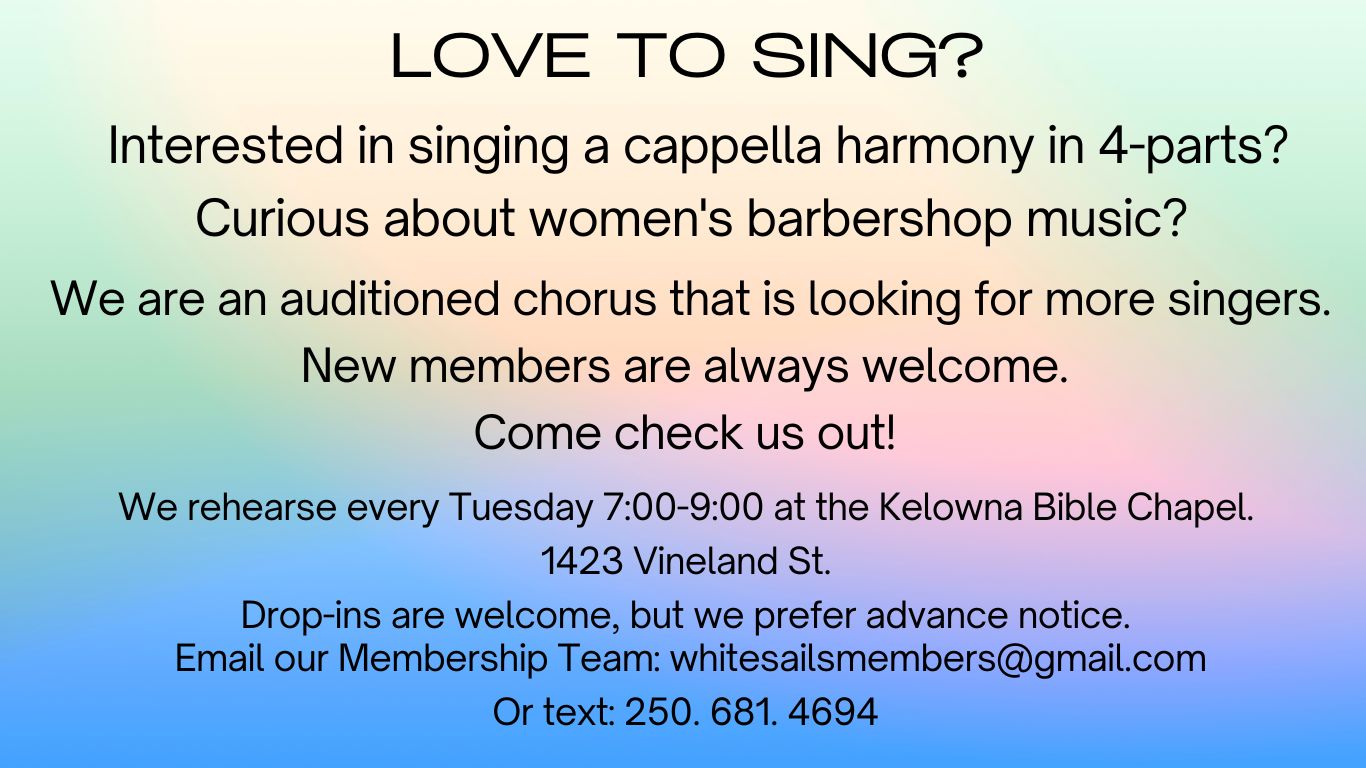 Contact Us
There are no featured events at this time! Feature some by checking the Featured Event box on the event edit screen.
---
White Sails says a huge Thank you to Harmony Honda for all their support.  
---
. 
For assistance, email us at: [email protected]